Biery Cheese Company Letter of Recommendation
Last year, we hired FocusCFO to assist us in some projects and provide us with some additional executive leadership. Our organization was not a typical size company that FocusCFO was used to supporting but they were willing to help us in our efforts. We felt we didn't need a full time CFO at the time and they were able to provide us with multiple candidates, all with excellent resumes. Peter was able to secure Todd Whetstone as our advisor who has brought a wealth of knowledge and outside prospective which has helped stimulate our thinking processes and has helped continue to challenge our current processes.
We have been very happy with the high quality of work and support that Peter and Todd has provided and we would not hesitate to refer them to other organizations who are in need of quality services from a high level financial advisor.
Sincerely,
Ben Biery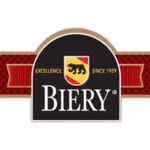 855-236-0600
facebooktwitterlinkedin