How we give back to our communities
Our commitment to our communities goes beyond the businesses we work with every day. Our associates are passionate about bringing positive, measurable change to the neighborhoods in which we operate. Individual associates give back year-round to organizations and causes in their own communities.
For a number of years now FocusCFO associates have been committed to help address food scarcity in the states and markets where we operate. In the last several years that commitment has increased as the pandemic has exacerbated this scarcity. Having scaled our services across many regions, serving each of the communities equally where we do business is important to the FocusCFO team.
Feeding our
neighbors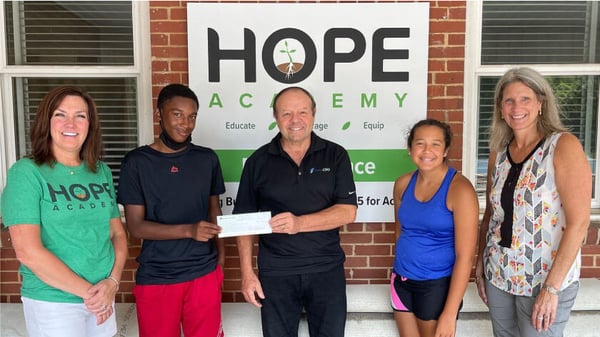 For our 2021 community fundraiser, FocusCFO once again raised money for food banks and organizations addressing hunger. Our associates raised over $82,500 which was divided equally among 15 organizations.
Open M – Akron, OH
Stark County Hunger Task Force – Canton, OH
Jewish Family Services of Greater Charlotte, Inc. – Charlotte, NC
Life Food Pantry – Cincinnati, OH
Feeding Medina County – Cleveland, OH
Vineyard Community Food Pantry – Columbus, OH
House of Bread – Dayton, OH
Domestic Violence Project and SafeHouse Center – Detroit, MI
Sisters of St Joseph – Eri, OH
Hope Academy – Greensboro, NC
Sisters of St Joseph – Indianapolis, IN
St Vincent DePaul Society – Louisville, KY
One Generation Away – Nashville, TN
North Hills Community Outreach – Pittsburgh, PA
Seagate Food Bank – Toledo, OH
GET IN TOUCH
Financial freedom

starts with a simple conversation.
01
Let's start with a conversation about your challenges and vision to see if we are a fit for each other.
02
A complimentary half-day assessment: A CFO will sit down with you to explore further, assess fit and need, and chart a path forward.
03
Let's get to work: your CFO will work closely with you and your team to set priorities, deliverables, and execute the plan.
04
Reach new heights⁠—with a trusted guide at your side, climbing to greater health, growth, and value.