It took me years to realize that I was a salesperson. Let's face it, the connotation is not the best. Imagery is of a guy in a fedora peddling insurance at your door, or at least that's what my mom thought of when I started my career.
At one point about six years into my career I had a new boss, who eventually became my best mentor. His name is Mike and he asked me if I'd start doing some of the corporate sales training for new associates. I responded that I'm not a very good salesperson – those people are aggressive and the life of the party, I'm more analytical and just want to help people. He chuckled, which was about the most emotion you could get out of this former CPA turned Division President of a billion-dollar organization, and Mike said; exactly – you're one of the top performers in the company because you listen and want to solve their issues. Now learn to teach that to others. Books have been written on the subject and training can be days in length. With this brief article I hope to impart some of what I've learned along the way.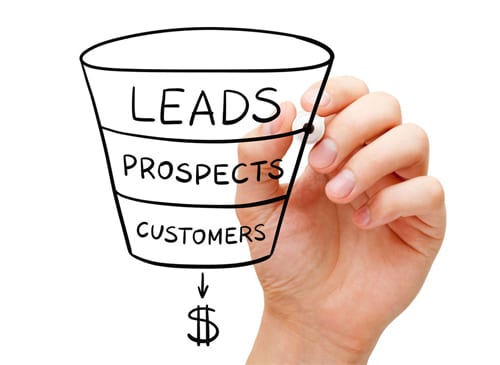 Some People Just Seem to "Get It"
Before I start with the science versus art debate, let's address the most important component of the process – the human that is delving into the world of B2B sales. I believe finding the right person is imperative for success. Along the way, the following attributes have been identified in those successful people. You'll notice "life of the party" is not one of them!

First and foremost, the person should be intuitive. Some people just seem to "get it", while others will follow training and processes and never reach the pinnacle. That trait is intuition. Knowing how to approach a person or situation, or "reading" them. The Meyers-Briggs test is the best I've found at identifying that in candidates. Other traits of success would be someone that works hard, has integrity and instills confidence and trust in the person they're selling to.
The Science – And a Bit of Math Too
Now let's transition to the Science aspect of selling. The science or structure portion is more so in the pre-meeting stage. For instance; are you fishing in the right pond? Are you calling with the right amount of frequency? Are you developing the right volume? For instance, you can't hit 30 home runs if you only take 20 at-bats. In fact, know your numbers. If you need 20 at-bats to hit a home run, you better have 600 at-bats to reach your goal. The old adage is that 80 percent of sales comes from 20 percent of your clients. What is often forgotten is that those 20 percent of decision makers that we call "A" accounts can and often do change. You still need the "B" and "C" accounts to develop into "A" accounts, as your best clients will transition off at times. Just call on the Bs and Cs less frequently.
It's All in the Details
Finally, do you document and follow up as needed. It's hard to instill confidence with your client if you allow items to fall through the cracks. Appointments missed, follow-up items not done as promised – all signs of a person that doesn't take their profession seriously.
The Art – Asking the Right Questions
The client or referral partner meeting is one that could be labeled as the art of selling. For instance, are you asking the right questions? Are you listening for signals of the direction they want the conversation to go, or are you just waiting for the next opening to say your next piece you learned to say? In my training sessions I often would put several buying signals into a role play. It was up to the new associates, both those doing the role play as well as those in the audience to point out the signals as part of the exercise. Likewise, have you identified the "pain point" in the prospect. The old saying of selling a refrigerator to an Eskimo went out 60 years ago. It's better to find out if they have an issue and identifying a tool in your toolbox to solve their issue. The difficult part is clarifying their intentions. Many of us seem to be built to avoid conflict, especially people that are amiable in nature. To assist in bringing their thoughts or intentions to the surface there are multiple techniques. Some use an up-front contract. Meaning, you discuss ahead of time that if X happens, the next step is Y and you ask for their approval of that up-front. Another method is the trial close. You're not closing on the final objective, but instead you're testing the waters along the way. For instance, ask the prospect if they can see the benefit of X happening. Either way, if you can't solve their issue, it's better to refer them to a resource that can solve their issue.
At the end of the day, we are not in the business of selling; we are in the business of solving. Remember – it's always about them, not about us. Good luck and feel free to reach out to me at j.farrington@focuscfo.com, I'll be glad to have a conversation if you think you may benefit from it.