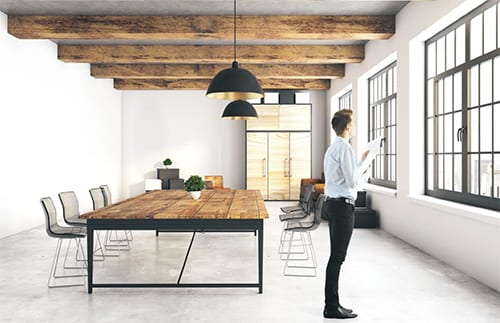 By far, the resounding challenge employers face today is finding and retaining good people. The best organizations are a direct reflection of the people they employ. The right mix of talent and employee satisfaction separates the good from the great and in many ways becomes the key ingredient to success.
In today's Gig Economy and virtual society, having a flexible schedule often carries a lot of weight in the decision criteria for employees and employers. Whether interviewing new candidates or discussions with seasoned contributors, business owners are having to consider workforce flexibility resulting in less control and visibility. The millennial generation is receiving a high level of unsolicited scrutiny under this new approach, however the concept may hold a component of unexplored brilliance. The abundance of ideas obtained through today's networking community, that would otherwise not been accomplished from behind the desk, can bring great value to business vision and advancement. Expanding your resource pool can sharpen best business practices directly related to your industry and those closely affiliated. The competing argument that a flexible schedule can provide greater efficiencies in a twenty-four hour work day is demanding attention.
The Flexible Workforce
So exactly what does the business owner wrestle with when facing this topic? For one, it can have a detrimental effect on productivity when considering the set of processes, procedures and values required to be a harmonious organization. But moreover, business owners tend to be more concerned about culture erosion and having to determine equality when it comes to how flexible is fair. So what happens when you blend flexible and required?…sensibly balanced, but controlled to establish the soft skills that make teams extraordinarily successful. Respectfully, the employer must be able to calculate the return on investment of an employee that has chosen a flexible schedule. The concept of having to deliver some percentage of work on-site would capture the need to quantify the flexible calendar. The required percentage of on-site performance would vary given certain responsibilities, but allowing the employer to build metrics into the equation would enable some measurement of attained value. Additionally, a percentage of on-site stipulations would allow the flexible employee to establish a sense of camaraderie and corporate principles engendering positive behavior, loyalty, and corporate identity. Sometimes you've just gotta be there to create unity and share the success!
The Business Owner Hat
As a small business owner, my attention was consistently drawn to revenue generating activities. Daily and weekly interactions often found a conversation wrapped in client relations or processes that differentiated our product and service. Distribution of responsibilities based on transactional, tactical and strategic initiatives required daily, weekly and quarterly monitoring. Management discussions focused on individual abilities to become industry experts and the skills required to measure performance and relative feedback. Leadership meetings were chock full of creative ideas intended to drive monthly, quarterly and annual victories that hopefully became routine with a lasting impact. When necessary, business matter experts were assigned to supplemental projects typically utilized under an interim basis. Monthly peer groups continuously instigated the concept of working "on the business" more often than "in the business" leaving me curious and inspired for more. Obligations to the corporate advisory council were designed to keep overall performance in check to the satisfaction of our clients and stakeholders.
Outsourced In-House
Today, many virtual solution providers are successful at keeping the outsourced price down for their service, but have difficulty providing added value to the related in-house tasks associated with the relationship. Business owners need to keep a healthy pulse on their enterprise, so having a general knowledge of the daily metrics can reduce risk and increase awareness of potential issues. In order to achieve this level of confidence, there must be ways to measure progress and results, often referred to as a "dashboard". Having the capacity to address situations with hands on delivery, demonstrates the organization's ability to adapt and respond to changing conditions. While fractional services are rapidly becoming a high value solution, incorporating on-site delivery holistically addresses the benefits of having a qualified professional without costly overhead and attrition. The fractional work solution is relatively void of corporate noise that can "water down" the effectiveness of high functioning executives. Consequently, the fractional leader can establish a meaningful relationship with the company while focusing on long term goals and objectives. Those "on the business" initiatives become part of the "in the business" conversations under this type of engagement. Fractional activities that are brought on-site provide tremendous results that build into continuous improvements of growth and value. Having an experienced professional on-site that owns the delivery process ensures the list of strategic ideas turn into effective business tools that support the operation. On-site delivery empowers the leadership team to measure projected results "in person" as facilitated by the corporate vision. Bringing your virtual relationship on location to develop a winning solution at a fractional cost is just sound business practice.